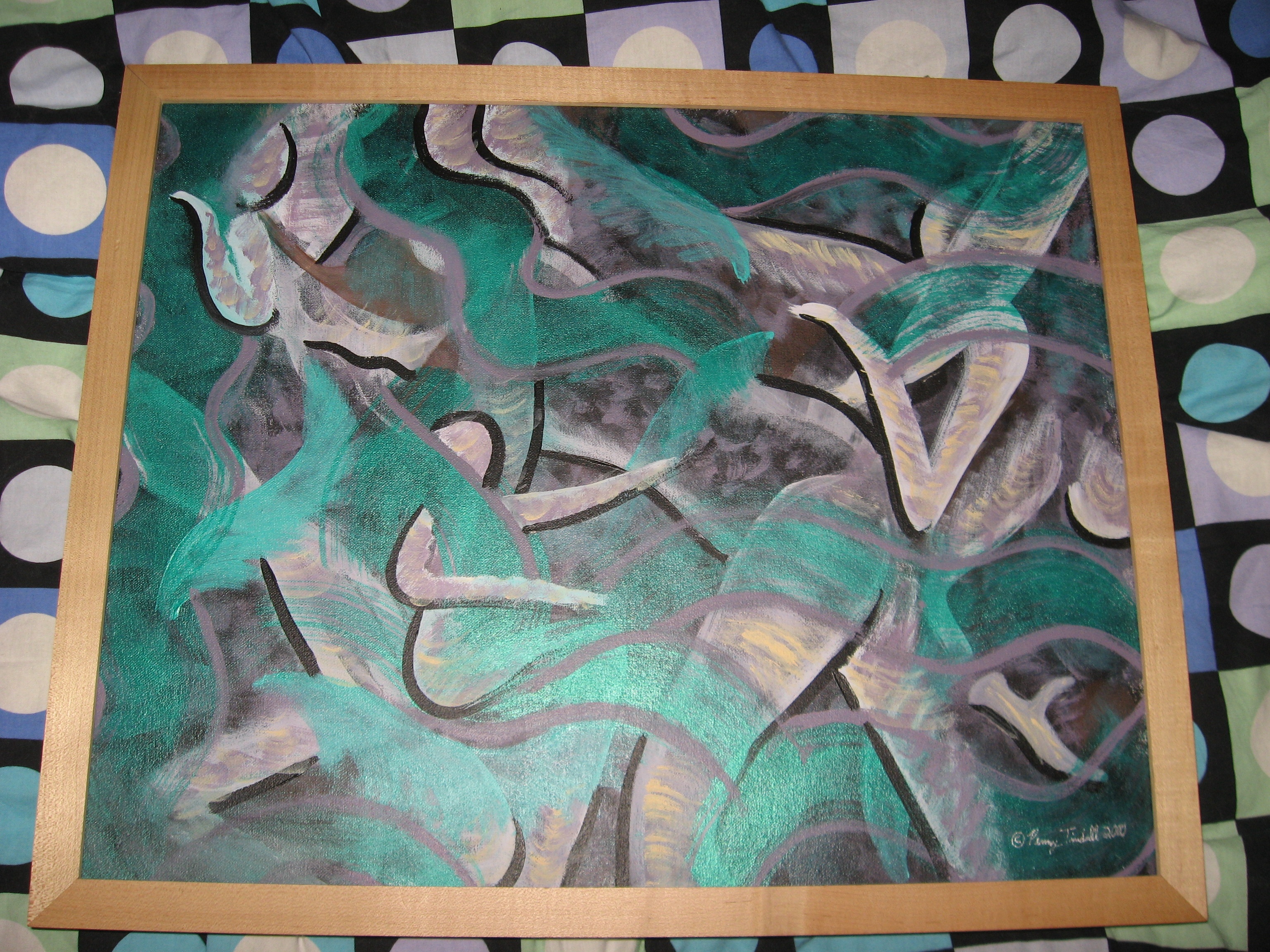 copyrite Penny Tindall 2000
The picture above is now on display at Arts on Main. it is titled shyness
copyright Penny Tindall 1997
Here is one of my most popular pieces. I created it as a tribute to my mother and grandma. It's a still-life containing glass pieces from both of their collections including some of mine. It took months to do, as do all of my major paintings. It is going to stay in my private collection, but I do sell prints of it... 8x10 and 5x7.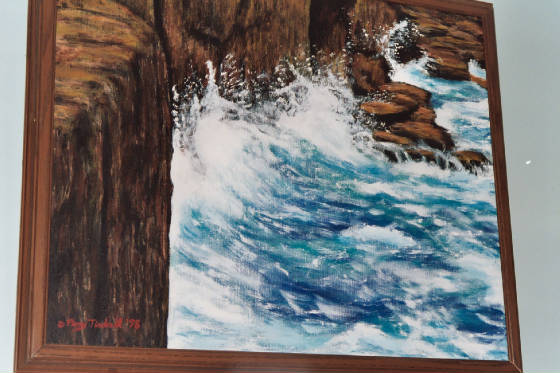 copyright Penny Tindall 1998
here is a photo (sorry not aimed right) of a painting I did from a black and white photo that my penpal David Stewart sent me from England. At the time I was a member of the Gaston County Art Guild and we had an event in the Westfield Shopping Mall aka Eastridge. Several of us artists gathered in the central area where Santa Clause usually sits, only this was during one summer. We actually painted there. Maybe you were one of the shoppers who witnessed this painting being created!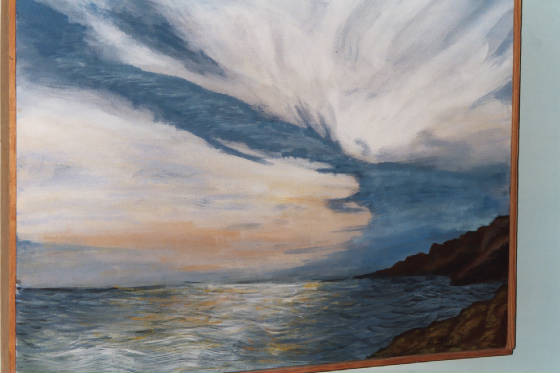 copyright Penny Tindall 1992
This is one of my first ocean scenes that is not actually of the ocean. It's from a photo I took of a sky above the town of Dallas one day and for the painting I just added the rocks and water myself. My cousin Wendy bought it from me and I'm glad it's staying in the family! I also have prints of this one to sell.
This one was a rare watercolor that I did of a live model who posed at the Art 1 Gallery in Gastonia back in, well, I can't remember the year but before 2005. It was purchased along with a matching view of the same model during my first Cotton Gin Festival booth in 2006. I didn't catch the name of the lady... I only know her as Doug's sister!